Great people skills – in an instant!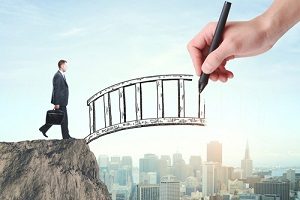 Well over 20 years ago, back when I was an adviser, I had a brilliant yet unintended lesson from a far more experienced adviser.
A client of mine had a rather large pension pot (he was a successful futures trader back in the days when there was a real trading pit) and wanted some advice on what he could to do with it.
Because I was not yet qualified to give the advice I had to take along another adviser who was. This guy had literally every qualification it was possible to have.
I looked up to him and was full of excited anticipation to be seeing this master at work.
So, we went to see my client and, well, it was embarrassing. My colleague's ability to communicate was as poor as his technical knowledge was good!
I could see my client slowly losing the will to live as he was subjected to two hours of techno-babble.
And where has the focus of the industry been over the last twenty years?
Almost exclusively on technical ability and intellectual processes!
Question.
What differentiates you from any other adviser with the same level of qualifications as you?
Answer.
The degree to which you can create and facilitate a highly engaging experience for your client.
An adviser's ability to give the right advice is expected. It is a given. The same as when I take my car for a service I expect the mechanic to know their way around a car.
What I mean by an engaging experience is that you are totally responsive to your client, in the moment.
For example, you are aware that having your client fully engaged is the prerequisite for delivering your advice and you notice and respond appropriately if their engagement wanes.
Bridging the gap
The missing link for many advisers is bridging the gap between being someone who has the knowledge to give excellent advice and being able to communicate it in a way that is relevant, engaging and compelling for the client.
Although you might think the answer is learning soft-skills, I have not always found this to be the case.
I taught soft-skills to advisers for several years and it started to become clear that teaching new behaviours was not the best way forward.
I noticed that even with soft-skills training many advisers continued to talk techno-babble to clients and I didn't understand why.
The penny finally dropped when I realised that the reason was something far less visible.
State of mind is what determines the quality of a meeting. Your state of mind and your clients.
We are at our best when our thinking quietens down.
When this happens meetings are infinitely more likely to be inspiring, uplifting and enjoyable because we are far more intuitive to the needs of the situation.
When I think back to that day with my colleague he simply did not notice how disengaged my client was and, therefore, he was not in a position to do anything about it.
Great people skills are innate and as natural as breathing when our mind is free and clear. We do not need a bag full of tricks and techniques because these are just not necessary and add nothing to what we already have.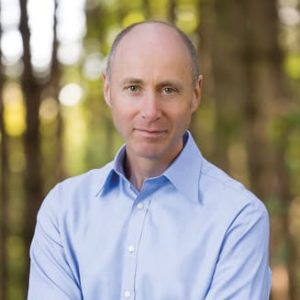 John Dashfield spent 14 years as a self-employed adviser. Since 2006 he has been a coach, mentor and author helping advisers create transformations in their business and personal lives.