Asking essential questions: the ones that no one else thinks to ask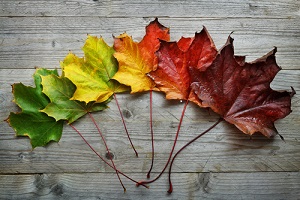 Often, financial advice is triggered when something happens or is going to happens in a client's life.
For instance, the sale of a business, divorce, or an upcoming retirement.
Financial advisers are used to dealing with the money but there is another aspect which is often neglected, and this is a huge disservice to the client.
Imagine you own a business. It is like your baby and you nurtured it from birth, through the growth years and into maturity. You have poured your heart and soul into it and you have experienced every emotion possible along the way and have a thousand stories to tell.
It is time to sell but are you emotionally ready?
When I left school my first job was at a high street bank. One of the things I remember is hearing that the life expectancy of a retiring bank manager was just three years!
Lyndon Duke is a psychologist who studied something called the linguistics of suicide. Through examining the language in thousands of suicide notes Lyndon began to see something that became clear to him. He found that people who commit suicide perceive their lives to be of no or little meaning.
There is a wider meaning to this. Essentially, we become psychologically happy, high functioning and productive human beings when our lives have meaning.
When a significant event such as selling a business, divorce or retirement happens it can easily create a void of meaning in a person's life.
As Frederic M. Hudson observed in his book 'Life Launch', our lives will have many cycles and chapters and we will experience endings, transitions, and new beginnings.
Psychiatrist Elizabeth Kübler-Ross observed that grief could be divided into 5 stages:
*Denial
*Anger
*Bargaining
*Depression
*Acceptance
Going through a significant life transition will often mean a person going through some version of the above before settling into a 'new normal'.
When people are not prepared the consequences can be serious. Take the bank managers for instance.
So, when your client is facing a significant life change, or a transition are you exploring the wider context with them?
An ever-increasing number of advisers know the value of doing this. It is why many are expanding their skills sets.
The most important skill of all
The most underrated and misunderstood skill is deep listening.
Deep listening is listening with nothing on your mind. It takes continual practice to improve at this because we all have mental habits (e.g. judging, making assumptions, internal dialogue, comparing, having an agenda, impatience, etc.) that get in the way.
As you learn to let go of all your thinking and hold a space for your client it creates a powerful dynamic. You will find your clients thinking more clearly, being willing to voice their thoughts and get new perspectives and ideas.
Your questioning ability will also significantly improve. Because of the high quality of your listening your questions will be responsive to your client in the moment rather than being mechanical or rehearsed.
As an adviser part of your role is solving financial problems.
Yet when you listen deeply you are likely to be of far greater service to your clients than if you keep looking for problems to solve.
As a coach I know I cannot solve my client's problems; they must solve them. What I can do is create an environment that facilitates and encourages them to solve them with grace, insight, and ease.
P.S. Think about your clients or prospective clients. Who has going through a life transition or about to? Doesn't this present a great opportunity to explore the bigger picture with them?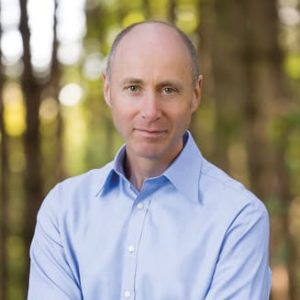 John Dashfield spent 14 years as a self-employed adviser. Since 2006 he has been a coach, mentor and author helping advisers create transformations in their business and personal lives.