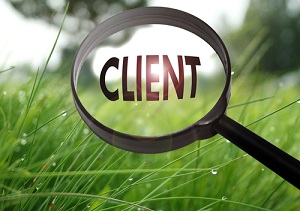 Several people have mentioned to me recently that they do not find client meetings over Zoom nearly as good as face to face meetings.
Whilst I understand that meeting face to face is what most advisers have been used to there is no reason that Zoom meetings cannot be inspiring and highly productive.
Whether face to face or over Zoom (or whatever platform you use) there are core elements that are universal in creating meetings of an extremely high standard.

Key 1 – the meeting tone
Yours and your client's state of mind is the single biggest factor in the quality of your meetings.
As the professional person you must show up to meetings with a clear and present state of mind and be able to guide your clients into this state of mind too.
In Robert C. Kausens book 'We've got to start meeting like this', he writes;
"The higher and light the meeting tone, the more creative and proactive participants are and the better they feel about the meeting. A low-tone meeting, regardless of how much is accomplished, can leave people worn out and feeling it was a waste of time – or at least not worth the effort."
Key 2 – Establish what your client wants from the meeting
You must establish why the client is in the meeting rather than making assumptions because these can easily be incorrect or incomplete.One of my favourite questions is:
"What would make this meeting a brilliant use of your time?"
It may take several times of asking "What else?" before you get to your client's real concern (click here to read more on this).

Key 3 – Elicit your clients' external goal
It is important for you and your client to establish what their external goal(s) is.
If, for example, they want to talk about products and investments then explore "For what purpose?"
Money is simply a means to an end, not an end in itself. So, what is the end that the client wants to accomplish?
Key 4 – Listen for and explore your client's values
External goals have no inherent value, and they are always the vehicle for what your client ultimately wants – to feel and experience their values.
People are always communicating their values if you listen carefully. You can also use questions like, "what is important to you about… " or "What do you get from that or what does it do for you?" to elicit values.
When a client connects with their values it creates meaning and this is fundamental to good decision making.
Key 5 – Discover the obstacles
When you explore what your client wants and their values behind this then it is useful to ask, "What could stop you?" or "What do you see as the obstacles?"
It is always a mistake to assume you know what your client is thinking because they may be thinking something entirely different.
If you do not know what they perceive as the obstacles, then how can you help your client avoid them or deal with them?
Key 6 – Acknowledge and reflect back
Habit 5 in Stephen Covey's much read book, 'The seven habits of highly effective people' is "Seek first to understand, then to be understood."
It is essential that your client feels you understand them because this demonstrates you were listening and paying attention. 
Key 7 – Agreeing the next step
At the end of the meeting are you all crystal clear on the next step?
Far too many meetings are left 'hanging' because there is an expectation of what will happen next rather than clear, agreed actions.
Do these keys work?
I was in a conversation with a client last week about this subject and after our call he was going to be speaking with a new potential client. He kindly copied me in on the email he received after the meeting:
"Terrific to talk with you yesterday. Both Stephanie and I got a lot out of the conversation and look forward to next steps with you. Thank you for your time and for making us think about what's truly important to us. Your questions are leading us to further conversations and insights."
A great response after an initial meeting.
All of these keys are in your client's world and you can apply them to any meeting.
Even when you have known a client for a long time then still approach every meeting with the 'don't know mind'. Familiarity can often lead to complacency.
P.S. Have a look at this short video (1m34s) about Habit 5. Click here