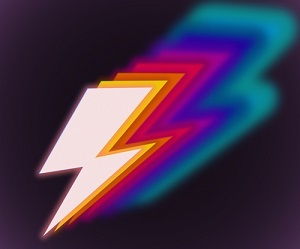 Many people seem to lose their passion for their career, especially if they have done it for a long time.
So, in this article I look at the 7 secrets of continuing to thrive in a long-term financial planning career.
I remember reading a powerful story in 'Living Service' by Melissa Ford. She had kept putting off creating the career and success she wanted and always had 'excuses' that seemed to make sense.
That was until the day she was asked a powerful question by her coach:
"When are you going to stop living like you are never going to die?"
She said:
"I caught my breath. I read the question again, letting the truth of it fill me up. Holy sh**! I was living like there was no end to this game called life. I was sitting on the side-lines waiting for something to happen!"
If you are going to spend a significant amount of your precious life in your financial planning career then enjoying yourself, feeling fulfilled, and relatively free from stress seems essential to me.
What does thriving in your career look like?
People who thrive, love their work, and are productive over a long-term career are fascinating to me. What can we learn from them to help us continue to thrive in our own careers?
Just recently I was in a conversation with coach Steve Chandler (in his late 70's). I remember Steve saying a while back he was retiring and then just recently saying it did not work out for him! So, he is back coaching to the delight of many people.
Is it because he needs the money? As the author of approaching forty books, that sell in big numbers, running highly successful programmes, and not inconsiderable fees, I very much doubt it. He can do whatever he wants, and he chooses to spend some of his time continuing in his profession.
Yes, you may need the money but I think the saying "If you love what you do, you'll never work a day in your life." has truth in it.
The 7 secrets of thriving in a long-term financial planning career
1. Live in the present
One of the reasons careers become joyless is the pre-occupation with targets, numbers, and winning. There is nothing wrong with these but as soon as the future becomes more important than the present, then a constant underlying sense of tension, stress, and impatience will gnaw away at you.
Although this is the story for many business people, looking for joy by chasing targets is a fool's errand. Living in the present is the only place you can find joy. In fact, living in the present IS joy.
2. Reinvent yourself
David Bowie is one of my hero's and I grew up a stone's throw from where he did in Bromley. His creativity and ability to reinvent himself are legendary. Ziggy Stardust, Aladdin Sane, The thin white duke…
People who continue to thrive long term tend to be masters of reinvention. Only yesterday I was in conversation with a highly successful financial planning business owner. Even though she loves what she is doing now she was also enthusiastically sharing her plans for going in a different direction.
As kids we just followed our joy and constantly tried to do things we had never done before. Why not now?
3. Make your financial planning career about service
Being pre-occupied with targets, numbers, and winning business was making it all about me. I realised this was a low-level way to live my life.
We thrive when we realise that greatest joy of all is making a difference to another human being.
Wayne Dyer said:
"When you are able to shift your inner awareness to how you can serve others, and when you make this the central focus of your life, you will be in a position to know true miracles in your progress towards prosperity."
4. Lead a balanced life
My coach once said to me, "It's impossible to be a great coach if your life sucks!"
It's the same if you are a financial planner. To have the greatest positive impact in the lives of your clients you must be the example of what they want to create in their own lives. Sharpening the saw is one of Stephen Covey's '7 Habits of highly Effective People'. You can read more on this here.
5. Take off-days in your stride
Will you have off-days? Yes. Can you avoid them? No.
Everyone has off-days. Sometimes longer than a day. Why does this happen? Because your energy fluctuates and your thinking changes. Moods are part of being human.
Yet you can have moods without them having you. One of the most helpful things I have learned is to not take my low moods seriously. Instead, you can be philosophical about it and graceful through a low period because you understand it is not personal and means nothing about your financial planning career.
6. Let go of the outcome
This is especially true in the process of taking on clients. If we think we are the dependent party and that the client has something we need (like money), this is not only a misunderstanding, it is repellent.
The truth is that our experience happens inside to out. Meaning that feelings of security, well-being, peace of mind, abundance, and contentment can ONLY ever come from within.
7. Live from spirit, not ego
The ego's job is your survival, so it sees everything as a potential threat.
When you live from ego energy your life is driven by fear and this one of the primary reasons people burn out in their careers. After all, who wants to spend their days on constant hyper-alert for threats?
The spirit is our true self and free from fear and limitations. In my work as a coach the most powerful results always come from pointing people back to their true identity.
Thriving in a long-term financial planning career is an inner game
Our true identity is love, peace, and security. When your mind settles down this is what you fall back into.
And this is the thread that runs through all these seven secrets of thriving in your financial planning career.
A couple of years ago I collaborated with an adviser who had 'lost her mojo' and was thinking of selling up.
In our work together I kept pointing her towards an understanding of her true identity. As her mind quietened down she experienced a huge shift in the way she experienced her work.
It became fun again and all thoughts about selling up have disappeared.
P.S. Want to know more? Here are my recommendations for career boosting books for financial planners, click here.