The Client-Centred Academy
Come and learn how to transform the lives of your clients and enjoy massive personal benefits by being a client-centred adviser!
The Client-Centred Academy
Come and learn how to transform the lives of your clients and enjoy massive personal benefits by being a client-centred adviser!
We are now accepting enrolments for our 2023 Client-Centred Academy!
If you are a financial planner or adviser who is keen to achieve transformational results for your clients AND live a wonderful life in the process, this is definitely the most important letter you will read today.
But first, I want to be upfront with you so that none of your valuable time is wasted:
The Client-Centred academy is NOT for everyone. If you are just looking for more tools, techniques and tips, this programme will not be for you. We believe that 'how to' information tends to create incremental or no results. Therefore, this programme is about delivering outstanding results through YOUR OWN personal transformation. This is not for everyone, but it may be for you!
Before we jump into the details of what the Academy is all about…
You are invited to join our PRE-Academy for FREE and get started right away with invaluable content and support!
The PRE-Academy comes with a ton of resources and insights:
Why are we running the pre-Academy?
Because we want you to experience the value of the programme's content first-hand rather than you trying to imagine how it might help you.
There is no catch, no pressure and definitely no hidden obligations – the extent of your involvement and our promise is completely transparent.
Why are we running this academy?
I became a self-employed financial adviser in 1991. After resigning from my day job, I was given just one week of training before being expected to go out there and make a living for myself.
Well, how things have changed!
Today, the training required to become a qualified financial professional is, quite rightly, completely different. It takes longer, is far more involved and certainly a lot more professional.
As you probably also know, the training and qualification process is almost entirely technical. You learn about finances, tax, investments, risk, pensions, trusts, the financial planning process, etc.… yet next to nothing about people!
When it comes to the human side of being a financial professional, most advisers wing it – to varying  success.
What do we mean by the "human side of the business"? For instance:
So, let me ask you a question:
In comparison to your technical training, how much time, commitment and money have you put into developing the human side of your business?
If you are like most advisers, it may only be a tiny percentage. And yet, your ability to thrive and succeed, both professionally and personally, has really far more to do with the human factor than your technical knowledge.
So, why learn to excel at the human factor?
It's simple! It's about developing your massive untapped potential and experiencing all the rewards.
And why is the human side of being a financial planner or adviser now more important than ever?
The world of financial advice is changing fast, and purely transactional client relationships are becoming less and less commercially viable.
Firstly, technology.
Routine tasks are becoming increasingly automated, and we are moving towards the financial adviser being largely removed from purely transactional advice. Ever-increasing numbers of people are setting up and managing their financial arrangements online and at a fraction of the cost of a person-to-person advice proposition.
Secondly, demographics.
The baby boomer generation is currently at, or approaching, traditional retirement age. As '3rd agers', they have another third of their lives ahead and want to live that to the fullest. A relationship with someone they trust implicitly is highly sought after; relationships with individuals who simply want to sell them financial products with little context and meaning behind them are unwanted. Instead, they want insightful conversations that help them to plan for and live the life they desire.
The generations following the baby boomers – generation X, millennials and generation Y, have all grown up around technology. Using technology to set up and manage their own investment arrangements is their preferred way of operating. So, a person-to-person advice proposition must bring more to the table than purely transactional advice to be of value.
Thirdly, the changing nature of advice relationships.
Going back in time, successful financial advice used to be about sales skills. Then, due to regulation, the role professionalised and the job became more technical and consultative. Now, the role of a financial professional is moving toward big picture thinking and acting as a trusted coach rather than giving purely technical advice. Clients most value a relationship with someone who helps them achieve their goals, attain the lifestyle they seek and experience greater well-being.
Fourthly, regulations and industry requirements.
A requirement of current regulation is to demonstrate that you know your client. Not just the hard facts but also the soft facts upon which your advice is based. One example of this is demonstrating clear and compelling evidence that regulated advice is based upon client needs and wants. There will be an additional requirement with regard to transparency and to demonstrate value for money of a person-to-person advice proposition.
This academy
IS
for you if:
This academy is
NOT
for you if:
Why is this Academy different and why should you choose it?
Most development programmes focus upon behavioural change. You learn tools, techniques and processes to apply to your day-to-day work.
The big problem with this is that this is NOT where your primary impact comes from. It often fails to lead to better results.
Highly respected psychologist Dr. George Pransky was one of the first people to demonstrate that most of the impact you have upon people does not, in fact, come from your actions.
Instead, he pointed out that your impact comes from YOU, your being, who you are.
It is precisely for this reason that despite the very same information, tools and techniques, people's results often vary dramatically.
The foundation of the Client-Centred Academy is based upon a revolutionary understanding of the mind.
This understanding, which does not rely on processes, techniques or prescriptive practices, gives you a rock-solid grounding from which to operate in the real world and to create the results you truly desire.
By realising how your mind works, you will naturally and without any effort spend an increasing amount of your time in clear, balanced, high-performance states of mind. You will also experience a significant reduction in tension, stress and over-thinking.
All the qualities that create outstanding relationships and results – human connection, trust, listening, understanding, etc. – are a by-product of a clear and present state of mind.
The 12 client-centred mind shifts
What is the structure of the programme?
The programme consists of a comprehensive 6-month training experience delivered through a range of live group intensives, virtual masterclasses, Q & A webinars, and a private Facebook group for questions, sharing resources and insights.
The live group intensives are conducted over 9 days of in-person training and split into 3 live intensive sessions of 3 days each in a relaxed retreat environment.
During our first three days together, we will be looking in particular at what else you can bring to your client relationships beyond the limitations of the 'normal' client/adviser role. We will be taking a deep dive into:
The principles behind the inside-out understanding of the mind – where people's experience of life really comes from (and why recognising that fact really matters).
The amazing capacity of the human mind for insight, creativity and guidance and how this can help you to achieve you and your clients' full potential.
Where performance comes from and how to realise increasing levels of your potential.
There will be a number of interactive demonstrations and exercises to bring it all to life and drive home important lessons.
The Connection and Impact Intensive
At the heart of the work we do is one core truth: there is no substitute for being fully present with another human being. Over the course of the Connection Intensive, we'll be exploring:
What creates deep human connection, trust and credibility.
The art and science of deep listening. You will learn a new way to listen that will improve all your relationships and open up a multitude of new opportunities.
Your transformative presence – how you can make a bigger difference by being more of who you are and letting go of unhelpful thinking habits.
What makes impact more or less likely to occur.
Of course, there will also be interactive demonstrations and exercises to facilitate and internalise deep and practical understanding.
The Integration and Evolution Intensive
The infinite creative potential of the mind is often surprisingly overlooked in our quest to solve the most pressing problems in our lives and business.
As we come together for the third intensive, we'll be exploring:
How you help your clients to live the life they want and accomplish their goals.
A powerful approach to solving any problem, whether in your own life or in your business and with your clients.
What to do when you don't know what to do.
How to get new clients and continuously evolve your business.
How to keep existing client relationships fresh, engaging and inspiring. This is the key to more referrals and introductions, boosting your business further.
An exciting and important element of the programme are the 6 live virtual Masterclasses. You will learn from exceptional speakers who each have a wealth of experience and deep grounding in the principles behind this programme.
The Masterclasses are interactive, so you will have the opportunity to ask questions and engage with each speaker. Each Masterclass is recorded so you have permanent access and can watch again and again.
The virtual Q and A webinars
To deepen and solidify what you are learning at the live events there are six live Q and A webinars throughout the programme, conducted with John, Stef and some weeks with a special guest contributor.  
If you want to ask questions, give feedback, or clarify any area then this is the place to do it. The webinars are comfortable, fun, and powerful.
Once again, each webinar is recorded so you have permanent access and can watch again and again.
The Facebook group is exclusive for Client Centred Academy participants.
This is a place to share insights, breakthroughs and experiences. You can ask questions and we will post a timely response. You can also share useful resources with fellow participants.
Your trainers for the Intensives: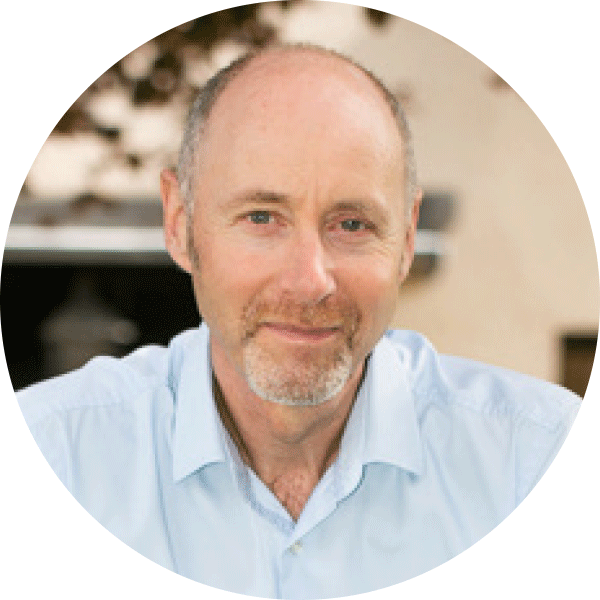 Before becoming a full-time coach and mentor to advisers in 2006, John Dashfield spent over 14 years in a prosperous career as a self-employed financial adviser.
For 18 years he has coached leading financial professionals, CEOs and key business individuals across the UK, Europe, US, South America, South Africa and Australia. He is the author of 'The Client-centred Financial Adviser' and creator of the 'Financial Planning Power Questions' card deck.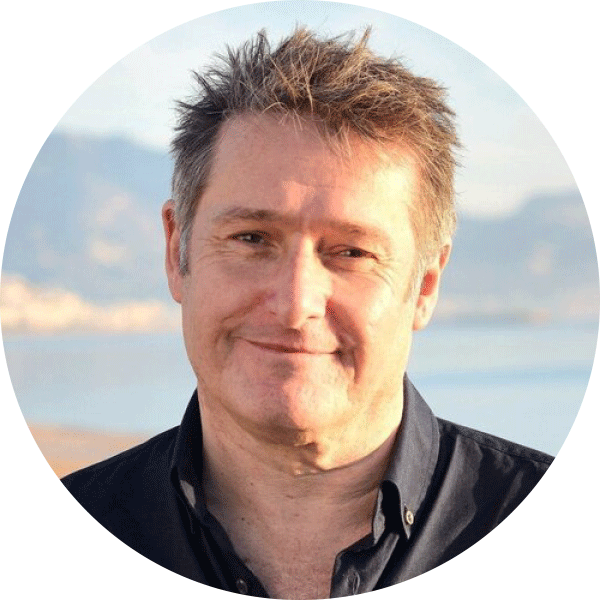 Stef is a co-presenter across the live days and webinars. He is an international trainer, coach and speaker and loves to share his inside-out understanding with a diverse range of people. His inspiring teaching leads people to exponentially transform their quality of life, both on a business and personal level.
Having founded and run his own successful businesses, Stef brings an in-depth knowledge and experience of client engagement and the client-centred approach to the table.
On the guest webinars, you will learn from and be able to engage with a range of exceptional teachers. Each will share powerful ideas and their extensive experience. This will perfectly compliment the live days and improve your business, create more value for your clients and contribute to your own transformation.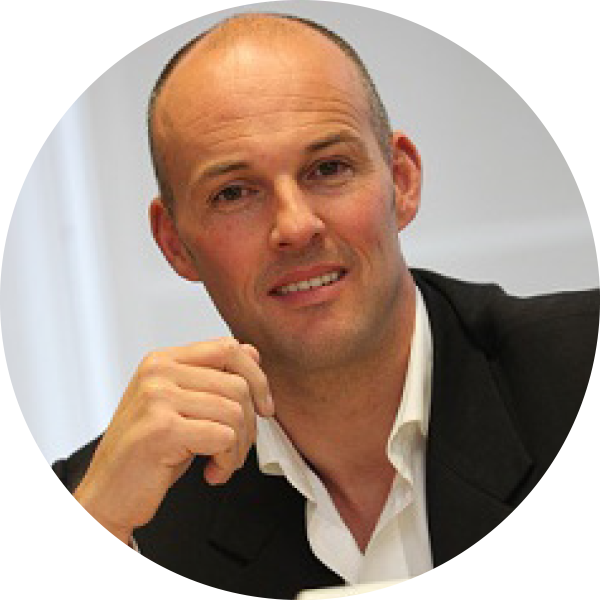 Dominic founded the highly successful financial planning firm Xentum over 25 years ago. He offers one-to-one consultancy to a small number of clients to help them identify and achieve the lifestyle they desire for themselves and their family.
What you will get from Dominic is how to deeply engage high-end clients and create massive ongoing value far beyond the usual transactional client-adviser relationship.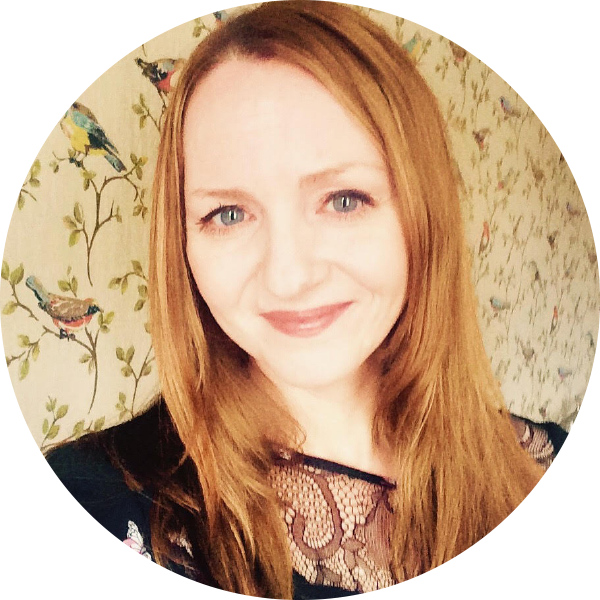 Hayley was an award-winning financial planner for 15 years and worked five years as a money coach and planner combined. She has spoken at many key industry events, encouraging advisers to integrate behavioural coaching into their client offerings.
She will help you understand how you can bring a coaching element into you financial planning relationships. This will help you add huge value and differentiate yourself.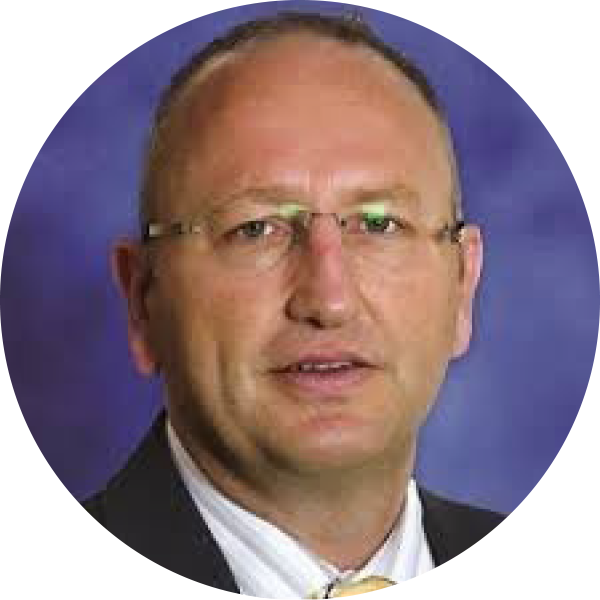 Paul is a long-term financial planner and founder of Provest Financial Planning. Paul is exceptionally good at building strong, lasting client relationships. In fact, one of Paul's biggest challenges is coping with the number of introductions and referrals he gets.
Paul will share his extensive knowledge and experience of how you build exceptional client relationship and work towards being a referral-based practice.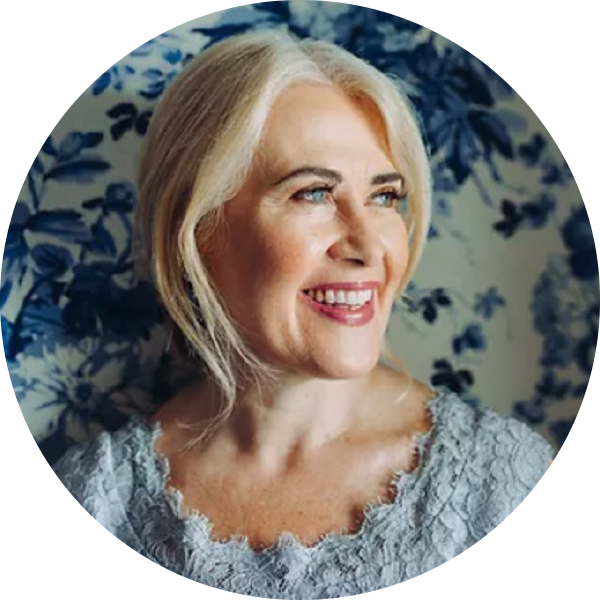 One of the most important qualities for a successful life, both professionally and personally, is resilience. So, we have invited one of the very best coaches in the business to talk to you about this subject.
Fiona has experienced a great deal in her life. She was held hostage for 5 months in Baghdad prior to the first Gulf war. She was Director of Nursing at a major Riyadh hospital and dealt with the devastating impact of Al Qaeda bombings in the city. In 2005, she witnessed the stabbing of her closest friend.
These experiences ultimately led to her own personal 'awakening', and she is now a wonderful guide, helping people to create and live joy-filled, purposeful, abundant lives.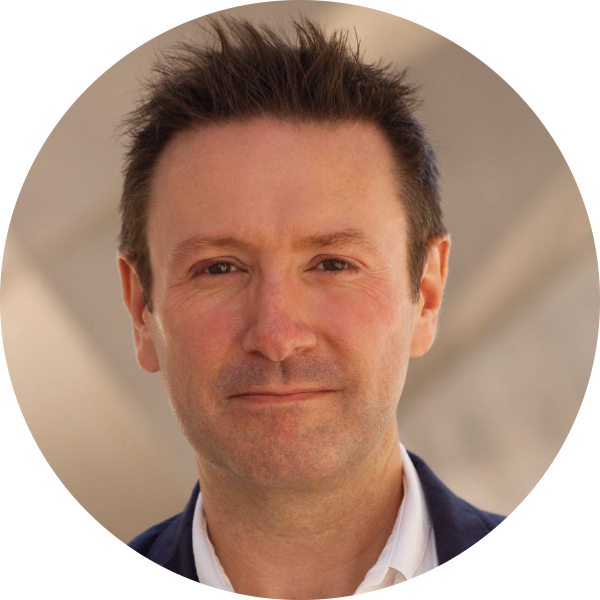 Wyn is an international and highly sought-after trainer. He is also a faculty member on Michael Neill's Super Coach Academy programme and regular conference speaker.
Wyn is an expert in sales and leadership training, bringing his inside-out understanding to both private clients and corporate work. Wyn will conduct an enlightening session on how to get more clients. You will learn about a new approach that is based upon service, creating value and eliminating stress from the process.
Client testimonials and what they took away from what you will learn at the Academy: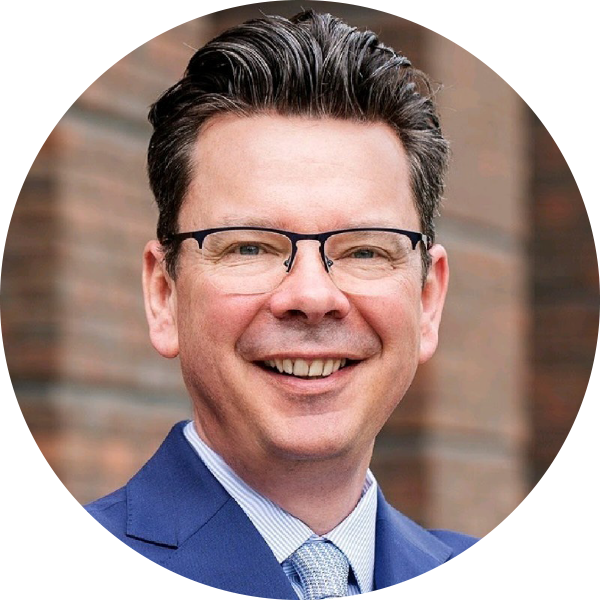 Financial Planner and founder of Town Close Financial Planning
As a result of what he has learnt from John, Jeremy has fundamentally changed his business strategy, delegating more work to others. Now he works three days a week, enabling him to spend quality time with his children. Turnover for his company, Town Close Financial Planning, has also quadrupled from £300,000 to £1.2 million in the space of four years.
"In short, John's technique has been transformative for me," said Jeremy. "I have changed my whole approach to business, listening to my clients rather than talking to them, and I'm also able to prioritise what's important to both myself and my clients."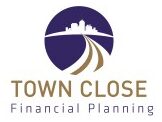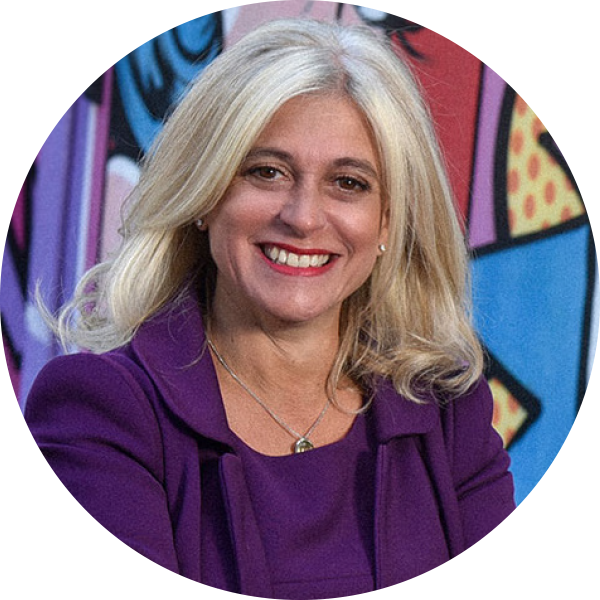 "As a result of John's teaching, I have come away with a much more fulfilling and better working relationship with everyone I engage with," said Fulva. "It has taught me that there is no greater satisfaction than seeing the excitement in my clients with the work we are doing together. I truly believe I am finally offering the best possible service to them".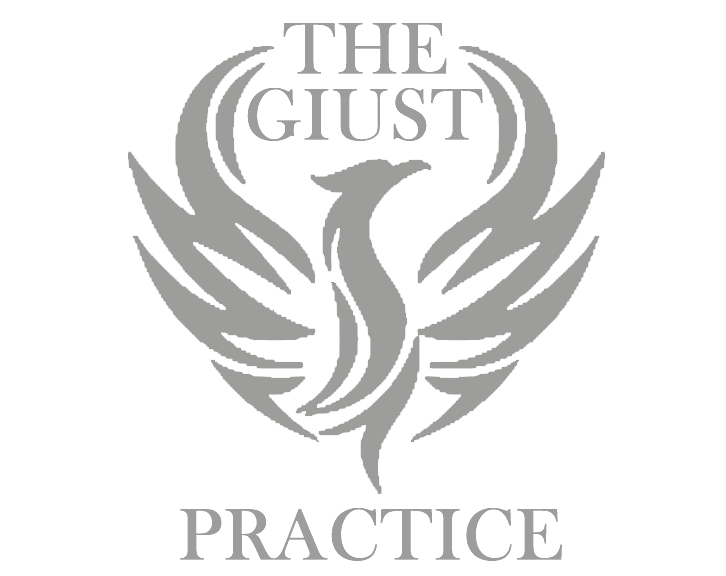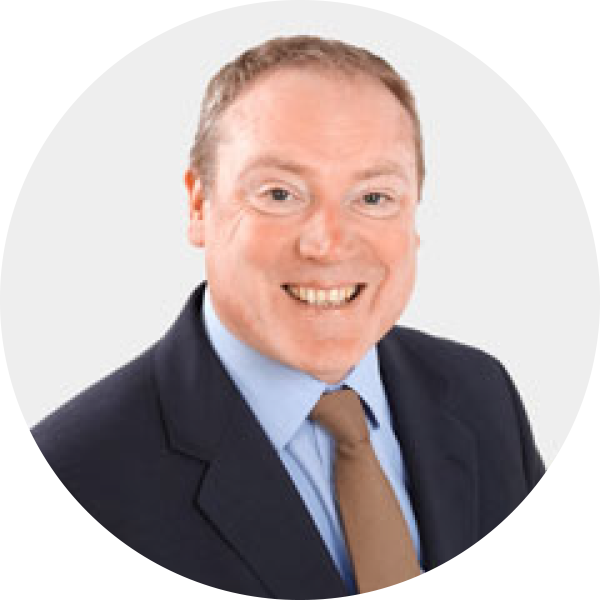 "John's programme was a powerful experience. One of the things I learned is how state of mind sits at a higher level and behind everything that we do. I am finding business and relationships so much easier because I have less on my mind.
In client meetings I am now more aware of my own and my clients' state of mind and this allows me to go to a deeper level, have clients open up so much more and, consequently, I can create more value for them."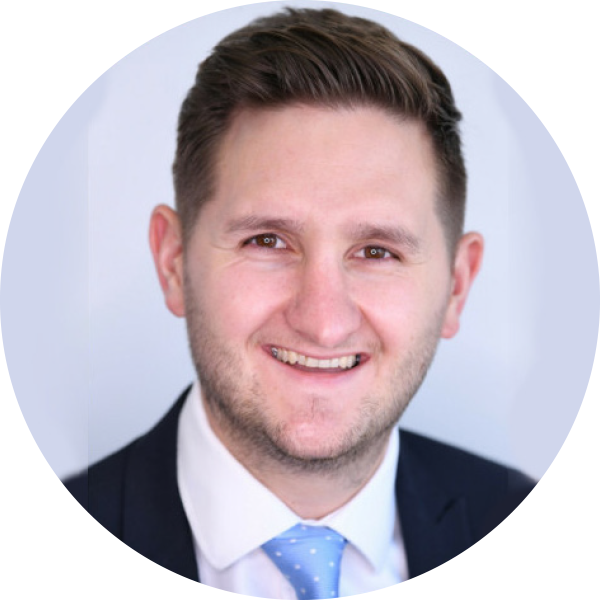 "John's programme has been an exceptional experience for me. Over the last 12 months, I have developed a greater understanding around the three principles and how these can be used to enlighten our lives for the better. From attending various courses and discussions, I have noticed that my state of mind has become more relaxed, and this has resulted in a more joyful and pleasant life.
It has helped me both in my personal life as well as my career. I have significantly reduced the "noise" and "unnecessary" thoughts which previously distracted me from having meaningful moments in my life, but also with client interactions. Since I have dropped all of the noise, I have noticed that my client relationships have vastly improved as I am truly listing to the client and what's really important to them. As things transpired, I noticed an immense improvement with my client interactions, and this has naturally led to better outcomes for the clients' and the business."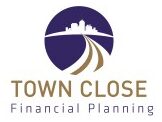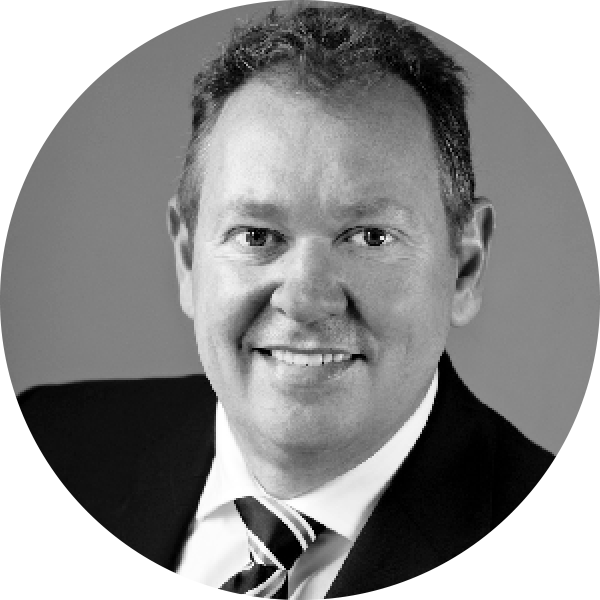 IFA, Pension, and Investment Specialist
"John has really helped change my thinking, increased my confidence, and reduced my anxiety. I feel anything is achievable and feel that John has improved not only my business life but personal life as well. Highly, highly recommended!"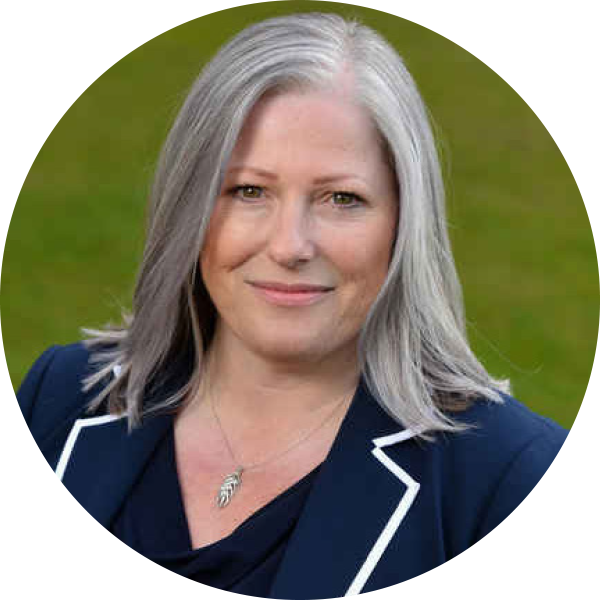 SJP, Masons Wealth Associates
"Providing thought provoking sessions, John steers you through the deeper meaning of client engagement, really making you think about your client interactions and the ability of listening which we all think we are pretty good at!! John questions this ability and opens up a deeper level of communicating, not only with your clients but with your peers, your professional contacts and on a personal level too. John doesn't give you the answers, John doesn't give you a script. what he does do however, is give you the ability to see how communicating in a different way in your client interactions can give you huge benefits. I would highly recommend this course with John; he is a brilliant business coach."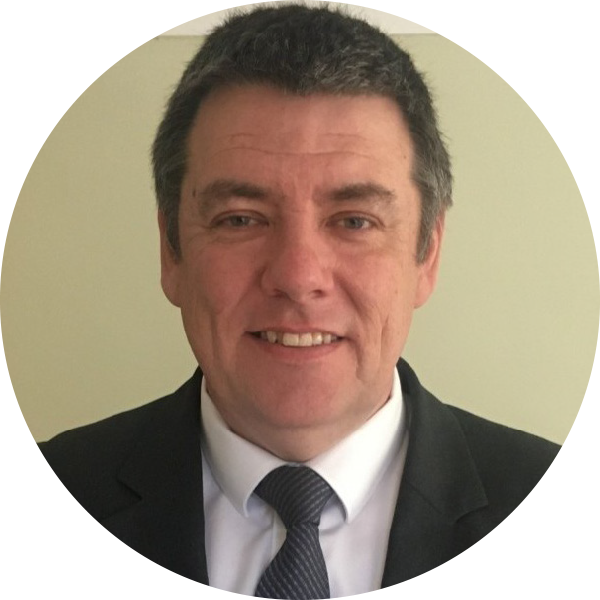 Chartered Financial Planner
"I would thoroughly recommend that all Financial Advisers take advantage of John's Client Engagement Masterclass, it has been a life changing experience for me as an Adviser and as an individual. I have been in Financial Services for 21 years and after the last 2 years of the Pandemic I have been reflecting on what differentiates me from every other Adviser. After working with John, I have completely changed my approach and my engagement and relationships with clients is so much deeper. I have a much better understanding of their needs and it has shown me the true value that I offer to my clients and as such I get a greater sense of success and fulfilment."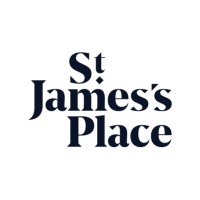 The live days are being held at Henley Business School, Greenlands, Henley on Thames, RG9 3AU.
This venue is one we have used many times before and continue to return to. It is set in beautiful grounds on the bank of the river Thames and is a perfect setting for transformational work.
On the live days, refreshments are provided, as well as a three-course lunch. If you want to stay over there are rooms available at the school (subject to availability) or there are plenty of alternatives in the local area.  
The live weekends:
13 – 15 January 2023
31 March – 02 April 2023
09 – 11 June 2023
Masterclasses and Q&A sessions will be approximately bi-weekly throughout the programme. Dates and links to be provided.
Some people are ready to enrol immediately whilst others want a little more time or information before deciding to join the Academy.
Whichever your current readiness, I urge you to take action now because in taking immediate action you create momentum and start to take a genuine step toward your goals rather than procrastinating through indecision.
If you have any questions please contact john@clientcentredadvsiers.com