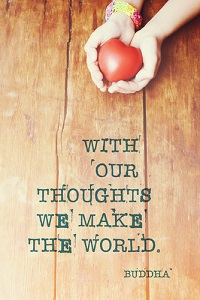 We probably all like to believe we are open-minded and do not make too many assumptions about other people.
Yet this is something I must continually question myself and reflect on, in my work with clients.
It is so easy to apply our model of the world to other people and I know if I do this it reduces the impact of my work because I have stopped being curious and listening.
I was recently speaking to an adviser client of mine about a campaign he was running to acquire new clients.
The focus of the campaign was on retirement and the question, 'When do you plan to retire?'
I remarked that if an adviser asked me 'When do you plan to retire?' I would think he or she was making an assumption.
For me personally, the notion of retirement conjures up seeing my days out in a bungalow in Bexhill-on-sea (God's waiting room) and pruning roses in the garden. Totally uninspiring!
This does not mean to say I do not have a vision for the future and a desire to plan for it. But the language and what is behind it matters.
I'm far from alone in this.
Probably ten years ago now Standard Life ran a campaign called 'The death of retirement' and fair play to them because they recognised that the industry's approach to retirement was disengaging for huge numbers of baby boomers and subsequent generations.
They produced a report called 'Age old stereotypes' that went into depth about how baby boomers view life post age 55. In what is called the 'ThirdAge' they want to continue to work, start businesses, travel, and be active in their community.
Increasing numbers of people do not relate to the traditional view of retirement and do not want to face the question.
I was reading an article about the founders of M&C Saatchi. All wealthy men and in their 60's, one of them said…
'The notion of retirement gets more distant as we get closer to it. People used to say success was making enough money at 55 to retire. Now success is never retiring.'
What is the wider point?
On an individual basis we all live in separate realities, meaning that other people do not think like us or see the world in the way we do.
This is something we can realise with increasing depth and the greater the respect we have for this the more we find ourselves being genuinely interested in how others think, feel and see their world. It stops us communicating through our assumptions.
This is the key to building trust and high levels of client engagement.
Before advising, consulting or coaching someone we need to understand their world so that our responses and solutions are delivered in a way that speaks to them in their language and how they see things.