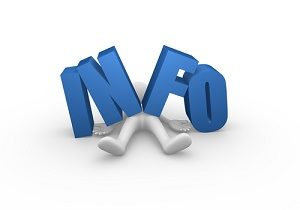 I moved offices recently and it was a wonderful opportunity to have a proper clear-out and throw out what I no longer needed.
On one shelf there was a large pile of notes and papers and as I began to go through them I realised they were all from the various conferences, events and seminars I had attended, going back over 20 years.
Some of the material was useful but it struck me what an information junkie I used to be!
One of the things I also realised was that despite all this information gathering I had only ever implemented a tiny fraction of it.
Have you had this experience too? You attend events, hear all these great ideas and then do not follow up?
I used to think this was a failing in me. I was not trying hard enough and I needed to set bigger, better goals, apply more will power and be more disciplined.
Over the years I have had people approach me for coaching who are having a similar experience themselves. They usually have a sense or feeling of being 'stuck' or having 'plateaued out'.
When we feel like this it is so easy to conclude that what we need is more information.
But this is rarely the case. In fact, my need for so much information, as a strategy for making progress, was never going to pay off.
The ego is very sneaky.
It tricks us into holding back because what it is really trying to do is have us play safe and live within our comfort zone.
The deeper truth is that there is a hidden fear dressed up as a need for more information.
How do you deal with this? You must confront the feeling.
If you allow a fear to control you it holds it in place because you are buying into the illusion that the fear is real.
In coaching an adviser client of mine she wanted to coach some of her clients because she could see how this would benefit them. But, at the same time, she held back from sharing what she could see was going on with them.
She thought she needed more information on how to coach people.
Not so.
Together, we confronted the feeling. What was her real fear?
We eventually got back to her ultimate fear of running out of money and losing everything. If she told the truth to her clients (as she saw it), they might not like it and end the relationship.
Do you see what happens when fear runs amok? We make up all kind of c**p!
When you confront a feeling, head on, you are asking where it is coming from and it can NEVER come from the circumstance.
The only possible answer is from our thought in the moment. We feel our thinking, not our circumstances.
She realised how her thinking had got the better of her. And she also realised that it was holding back that would ultimately do more harm to her business. With her client's best interests at heart and their permission she realised there would be no problems and she would be of greater service.
So, if you ever feel stuck and are tempted to go looking for more information, it is useful to pause, reflect and ask yourself if this is true?