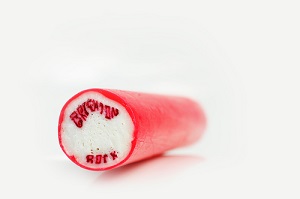 A successful financial planner I work with remarked to me that no one ever approaches him for a financial planning engagement.
Instead, there is usually a trigger event that leads a client to thinking they want a financial product, investment advice, or financial problem solved.
So, how do you seamlessly shift the conversation to financial planning?
When I began my coaching career, despite my enthusiasm for it, I soon discovered that no one wants coaching. However, we all want the results and outcomes that really matter to us don't we?
Isn't financial planning just the same?
No one actually wants financial planning yet the process of genuine financial planning, when done well, can be life-changing for a client.
In addition, for most financial planners it is also far more rewarding and profitable than simply providing transactional financial advice.
Shifting from a product conversation to a financial planning engagement
The financial planner I mentioned at the beginning is extremely adept at seamlessly making this shift. Clients initially ask for transactional financial advice and they become financial planning clients.
However, some financial planners and advisers seem to struggle with making this shift. So, what makes all the difference?
Be like Brighton rock
I am sure you are familiar with a stick of rock, whether it be from Brighton or any other seaside town.
The point about it is that wherever you break it, it always says the same thing all the way through. In human terms you could think about it as being congruent. This means that your values, beliefs, and behaviour are all aligned and as such you are at your most trustworthy, compelling, and influential.
The most significant factor in transitioning from a product enquiry into a financial planning engagement is you seeing the value in it for your client (providing this if true, of course).
This doesn't mean to say that you push your view onto someone; quite the opposite. You attentively listen to your client (want to improve your listening skills? Click here) and respect what they came for.
But you are also confident in sharing exactly why financial planning will serve the client better than a product sale.
Do you need a script?
I was recently reading a piece by a financial planning trainer who said your client meetings must be scripted.
Really?
By all means learn scripts, 'magic phrases', or a prescriptive way of doing things if you want to. But there is something far more powerful available to you.
It is knowing that you are able to handle any situation without the crutch of a script. Why is this powerful? Because it allows you to be fully present with your client and if you are congruent why would you need a script? Words have impact when spoken from the heart and feel flat when spoken from memory.
The magic of being fully present
A financial planner client shared how he had recently been in conversation with a very wealthy potential new client. The lady had arrived at their first meeting expecting to talk about how to invest her money but following their conversation she became a financial planning client.
The lady said at the end of their meeting:
'Nobody in 15 years has asked the questions you have or listened to me in the way you do.'
She already had a private bank and a big-name accountancy firm pitching for her business. Yet what she said was that it was obvious that what they were really interested in was her money, not her.
Many professional people have an ulterior motive or hidden agenda – they see the person in front of them as a means to an end. They try to make a good impression, but rather than helping to build a relationship this undermines trust.
Being fully present means you are not thinking about the outcome or what to say or do next. You are here in this moment. Very few people are willing to do that.
What makes a client want to engage a financial planner?
Once we clearly see the role of Thought it tends to take a great deal of unnecessary thinking off our mind. We are then free to be fully present with a client, explore what's right for them and without the ball and chain of our own agenda.
Nothing is more reassuring or convincing for a client than this.
P.S. If you enjoyed this article you can download a FREE copy of 'Magical Client Meetings Every Time'. You will discover the 10 essential keys and use the score sheet to immediately determine your next steps. Click here to download.