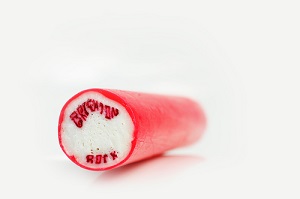 A successful financial planner I work with remarked to me that no one ever approaches him for a financial planning engagement.
Instead, there is usually a trigger event that leads a client to thinking they want a financial product, financial issue solved, or investment advice.
So, how do you shift the conversation?
When I began coaching people, despite my enthusiasm for it, I soon discovered that no one wants coaching. What they do want though is results.
Isn't financial planning just the same?
No one actually wants financial planning yet the process of genuine financial planning, just like coaching, and when done well, is life-changing for a client.
For advisers, it is far more rewarding and profitable than simply supplying a financial product, solving a financial problem, or investing some money.
Those things are the vehicle, not the destination. The means, and not the end.
Shifting from a product conversation to a financial planning engagement
The financial planner I mentioned is extremely adept at seamlessly making this shift. Clients come along asking for transactional advice and they become financial planning clients.
Some advisers make this shift effortlessly, whilst others seem to struggle. So, what is the difference?
Be like Brighton rock
I am sure you are familiar with a stick of rock, whether it be from Brighton or any other seaside town.
It is often luminous pink and it does not matter where you break it, it always says the same thing all the way through.
The one thing that helps in transitioning from a product enquiry into a financial planning engagement is you being congruent.
What does this mean?
It means that you clearly see the value of a financial planning engagement for your client rather than just providing a product. It makes complete sense to you. You say the same thing all the way through.
This doesn't mean to say that you push your view onto someone; quite the opposite. You attentively listen to your client, respect what they came for, and allow your intuition to guide you.
You cannot fake it 'til you make it
I was reading a piece by a financial planning trainer the other day who said your client meetings must be scripted.
Really?
By all means learn scripts, 'magic phrases', or a prescriptive way of doing things if you want to. Yet none these will help you if you do not believe in what you are offering.
Let go of the outcome
Another financial planner client shared how he had recently been in conversation with a very wealthy potential new client. She had arrived expecting to talk about investing her money and following their conversation became a financial planning client.
The lady already had a private bank and a big-name accountancy firm pitching for her business.
Her comment to my client was:
'Nobody in 15 years has asked the questions you have or listened to me in the way you do.'
Many professional people have an ulterior motive or hidden agenda – they see the person in front of them as a means to an end. They try to make a good impression.
This creates stress in the practitioner and the client will sense it. It undermines trust.
Letting go of the outcome seems counter-intuitive, but it will bring you more business, not less.
The power of permission
Do you know what happens when people feel heard?
They stop talking.
It is a good idea when someone stops talking to allow a pause to see if they pick up again. A useful question to ask is:
"Is there anything else about that?"
When they have genuinely said all they want to say you can ask permission to share what you want to say.
Do not underestimate how powerful this is. They will be far more open and receptive.
What makes a client want to engage a financial planner?
Garret Kramer in his book, 'The path of no resitance', observed that:
"All behaviours spawn from a persons state of mind."
If we think that we are at the mercy of external circumstances – like winning a client's business or their approval – then we will be incongruent and full of insecure feelings. This takes us out of the present and it is impossible to build a meaningful relationship with someone on this basis. If we think we need something from someone then we become a slave for their approval.
Once we clearly see the role of Thought it takes a great deal of unnecessary and destructive thinking off our mind. We are then free to be fully present with a client, explore what's right for them and without the ball and chain of our own agenda.
Nothing is more reassuring or convincing for a client than this.
P.S. If you enjoyed this article I highly recommend listening to an interview I did with Dominic Baldwin, founder and CEO of Xentum Financial Planning. Click here to download.