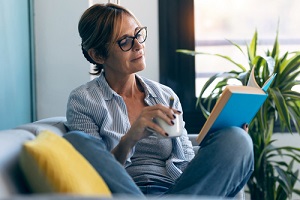 If you are doing genuine financial planning where you are helping your client identify and accomplish their goals and live the life they want then coaching them is a necessity.
After all, life is full of distractions and people come off track all the time. For example, people can lose focus or their sense of purpose. From time to time they may feel discouraged, disheartened, or overwhelmed.
If you are not coaching them through these challenges what is the alternative? Let them fail?
This is precisely why an increasing number of financial planners and advisers realise that the ability to coach a client can add huge value to client relationships. It can also add a significant revenue stream because good coaching attracts a premium fee – at least as much as for regulated financial advice.
The challenge is where do you begin?
So, here are my top 10 coaching books for financial planners and why I have chosen each one.
1. Supercoach by Michael Neill
Michael is one of the world's finest coaches. What he shares has had a huge impact in my own life and I am a graduate of Supercoach Academy, which took my professional coaching career to the next level.
This coaching book takes you through 10 coaching sessions that will give you a new perspective on how to approach success. It also includes a chapter on financial security that you will find extremely helpful in the work you do with your clients.
2. Inside out transformation by Sheila Masand
Coaching is at its most powerful when it results in a person's transformation. In other words, someone sees and experiences their world differently and this lasts. For example, imagine your client becoming free from a lifetime of unnecessarily worrying about money. This unique book is a compilation of interviews with 15 of the world's best Three Principles practitioners and how they approach their work with clients.
3. The life coaching connection by Steve Chandler
Steve Chandler is called 'the grandfather of coaching'. He is one of the world's most successful and sought-after coaches. This book is a wonderful resource for anyone who wants to coach people and make a powerful impact in their lives (and their own life too).
4. More time to think by Nancy Kline
Coaching is not giving advice. The most powerful coaching is creating an environment where people can think more clearly for themselves and come up with their own answers. This is an excellent coaching book for financial planners because will teach you the components of a 'thinking environment' and provides many examples so you can relate in real life situations.
5. The portable coach by Thomas Leonard
The late Thomas Leonard was a certified financial planner who realised that his clients wanted much more than technical advice about what products to buy. So, he evolved and began to help his clients become better, stronger, and successful in a more holistic way.
This book contains 28 strategies that provide an alternative and powerful approach for attracting success, and not burning out through chasing it.
6. Clarity by Jamie Smart
A huge paradigm shift is taking place in the world of psychology and mental well-being. This is resulting in huge numbers of helpers transitioning from more traditional coaching approach to coaching from the Three Principles understanding (which has been the foundation of my coaching for over a decade).
Jamie shares this cutting-edge understanding in his book 'Clarity'. It is packed with common sense and irrefutable wisdom.
7. Co-active coaching by Whitworth, Kimsey-House and Sandahl
I began to train as a coach over 20 years ago and this was one of the first coaching books I read. It goes deeply into the coaching process, covering essential aspects such as listening, questioning, intuition, and curiosity. It also gives you a whole variety of tools that you can use with your clients.
8. Effective coaching by Miles Downey
This is another coaching book I read early in my coach training and as part of the requirements for my professional certification. Although it is about coaching in the workplace it is still an excellent resource for tools, models, and guidance in the coaching process.
9. The advice trap by Michael Bungay Stanier
This is a great coaching book for financial planners because it helps you become more coach-like in your approach with clients. The author clearly recognises how the desire to give advice is often a hindrance to helping clients in deeper and more profound ways. It encourages you to be more curious rather than jumping in to fix problems as soon as you see them.
10. The ultimate coach by Amy Hardison and Alan D. Thompson
This is a book about the 'Ultimate coach', Steve Hardison. I recommend this book because it is a book about being. How you are being. Within its pages are many stories, shared by clients of Steve's, that tell the extraordinary impact coaching can have. Steve's fee for a year's coaching is $200,000 and within this book you will discover why people are happy to pay such a strong fee.
So, there are 10 coaching books for financial planners and any one of them will give you valuable insights you can put into practice immediately.
Where do you begin? Just pick one, get yourself a copy and read it!
P.S. How do you become a great financial planner – not just good? Click here to read more.