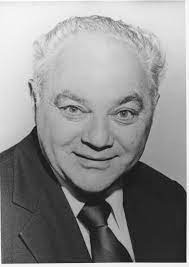 Just recently I read an article in Professional Adviser about how financial advisers see financial well-being in relation to financial planning (according to a study by Standard Life).
The research showed that 71% of advisers view supporting financial well-being as a secondary part of their business in comparison with financial planning in general.
Only 22% of advisers say supporting financial well-being is a 'core part of their business'.
So, here is a question?
If a client is not feeling better (i.e., experiencing an increased sense of well-being) because of the relationship they have with their financial planner or adviser then where is the value?
Something I learned that has been extremely valuable in creating better clients outcomes is:
There is no intrinsic value in external outcomes
Whilst, of course, people can have goals they want to achieve and these can be an integral element of financial planning, the ultimate goal for the client are always feelings.
The reason we do anything is because of the feelings we want to experience more of. Or the ones we also want to avoid.
We want to experience feelings such as peace of mind, happiness, contentment, and a sense of well-being. And we want to avoid feelings such as stress, worry, and anxiety.
Do you know what feelings your clients and potential clients want to experience?
The training and qualification for financial professionals is entirely technical. It sends practitioners out into the world thinking that they are selling financial services, pensions, investments, and financial products.
The book 'Persuasion engineering' by Richard Bandler and John LaValle is based upon the study of some of the most successful people in business. They were curious to understand what these people did that was different.
One of the people they studied was the legendary Ben Feldman. Ben was one of the greatest life insurance sales people of all time. He often sold more in a year than entire insurance companies.
In the book they point out that what you are really selling is feelings. It does not matter what product or service you provide, you are always selling feelings. They go on to say, "If you don't know what you really sell, you're wasting your time."
I appreciate that financial planners and advisers need to know what they are talking about. But clients expect this, don't they?
The real value for a client is ultimately an increased sense of well-being. Yet this fact seems to bypass many advisers and they leave it completely to chance.
The world of financial advice is changing
Whether you like it or not (it is just easier if you do) the world of professional services is changing. Providing purely transactional financial advice will cease to become commercially viable. To thrive into the future financial planners and advisers will need to bring more to the table.
Thought leader and author Daniel Pink writes in 'A whole new mind':
"The last few decades have belonged to a certain kind of person with a certain kind of mind – computer programmers who could crank code, lawyers who could craft contracts, MBAs who could crunch numbers. But the keys to the kingdom are changing hands. The future belongs to a very different kind of person with a very different kind of mind—creators and empathizers, pattern recognizers, and meaning makers. These people – artists, inventors, designers, storytellers, caregivers, consolers, big picture thinkers – will now reap society's richest rewards and share its greatest joys."
When financial planning and advice is delivered with little or no concern to a client's inner well-being then it is missing the point entirely.
P.S. Click here to read, 'How to have clients sell financial planning to themselves'.