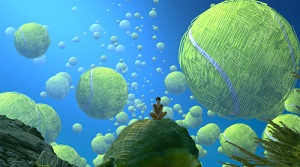 Asking great financial planning questions is the bedrock of gathering the information you need to create a highly compelling plan for your client.
When your client can clearly see that your financial plan is going to be an essential part of getting what they most want then why wouldn't they be excited about it?
Additionally, great financial planning questions also perform a number of other important functions too. For instance, great financial planning questions…
*Build trust, rapport, and credibility
*Allow your clients to unburden themselves of their concerns and think more clearly
*Explore meaning and create emotional engagement
*Open up new choices and possibilities
*Create change
The conventional approach to questioning
The most common approach to questions is to treat them as a technique.
This means memorising a question or series of questions and then using them when you think the time is right.
The problem with this approach is that it has limitations. The greatest being that the questions can come across as unnatural or even misplaced.
Why is this?
Because human beings are not robots. Highly engaging conversations do not lend themselves to an intellectual approach.
Conversations, at their best, are natural, flowing, and meaningful. You wouldn't go out with your friends and have a bunch of memorised questions to ask them, would you?
So, why do it in your client meetings?
In my work with financial planners in this area I help them move away from an intellectual approach. Instead, their questioning becomes effortless, intuitive, and conversational.
This makes a massive, positive difference to the experience your client has and, therefore, the impact of your work.
The science and art of asking great questions
The science of asking great questions is knowing the direction you want to go in and the questions that perform this function. Click here to discover a simple questions formula.
The art is having this become intuitive and natural rather than an intellectual process.
How do you accomplish this?
Have you ever noticed that when someone is excelling at something they are NOT thinking about it?
This can seem counter-intuitive, but is true, nevertheless.
What can you learn from a gifted young tennis player?
Unless you have been hiding away in the wilderness you must have seen or heard about the young tennis player Emma Raducanu's extraordinary victory in the US open tennis tournament?
What I have found most fascinating is her mentality.
In one of her interviews she said, "It didn't feel like me playing out there!"
She is totally absorbed in the moment. You often hear people point to a similar experience when they have performed exceptionally well because all thought of the 'self' disappeared.
Another thing she said is, "I don't feel pressure".
Of course, she is a gifted tennis player and yet I believe the key to her victory is her mental approach. (I recommend the book 'The inner game of tennis' by Timothy Gallwey even if you have no interest in tennis).
The art and science of asking great financial planning questions
Yes, it can be useful to learn more about questions or discover new questions you can use, yet it is your state of mind that brings the process to life.
When you are quiet on the inside, you have everything you need to respond appropriately, insightfully, and intelligently – in that moment.
Techniques will often take you away from this because holding something in mind distracts you and drastically lowers your quality of attention.
Whenever I collaborate with financial planners who wants to improve their questioning skills, it is always, without exception, the mental aspect that makes the biggest difference.
P.S. Do you want to become a master of asking great questions? If so, check out the exciting new resource, 'Financial Planning Power Questions'.