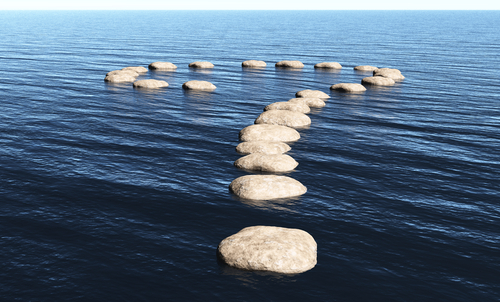 Do you want to have deeper conversations with clients but concerned with whether they are ready?
If so, you are not alone.
A typical scenario is that a financial adviser has a transactional relationship with a client and wants to shift to a financial planning relationship.
There can be a concern with the adviser about how a client may react to deeper conversations and a new line of questioning. For instance?
*What if the client reacts negatively?
*What if they do not respond to deeper questions?
*What if they do not want a financial planning relationship?
I appreciate that these may seem like valid concerns but let's take a step back for a moment and look at the bigger picture.
Putting yourself in the shoes of a client what do you think would be more engaging for you?
1. A conversation about products, investments, or what the markets are doing.
2. A deeper conversation about you, what is important to you, and how to plan for and get the life you want.
Of course, it is the second option.
Advisers can talk far too much technobabble to clients
What this will often do is undermine trust, not build it. Why?
Because products, investments and markets are in the adviser's world. Of course, you need to know what you are doing but most clients are not turned on by this stuff.
Psychologist William James said:
'The greatest need of the human soul is the need for appreciation, the need to feel important.'
So, how do you make someone feel important?
Give them 100% of your attention and be curious about them and their world. Be willing to listen openly and unconditionally is the foundation of being a 'Trusted Adviser'. 
When is a client ready for deeper conversations?
Rather than it being when the client is ready, it has far more to do with when the adviser is ready.
If you are behind what you are doing then the vast majority of clients will enjoy deeper questioning. After all, its highly unlikely that anyone else will be that interested in them and their lives.
What helps enormously is to have the experience of being asked deeper questions yourself.
You could work with a colleague on this or even better, work with a coach. The reason for this is because the dynamic of working with someone is completely different to trying to figure it out on your own.
Lastly, if deeper conversations with clients is something new for you and you feel a little apprehensive, that is ok. Everyone feels this way when they do something new. Please do not allow a little fear to stop you.
The fear is there because you genuinely care and this is a good sign, not a bad one. Clients and potential clients would love you to be deeply interested in them.
P.S. P.S. Do you want to become a master of asking great questions? If so, check out the exciting new resource, 'Financial Planning Power Questions'.