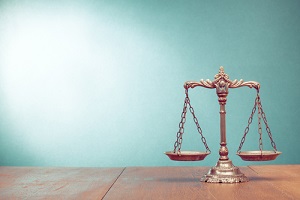 Often, the best financial planning questions are the ones that help a client to open up and think more deeply.
Why is this important?
Because the impact of your financial planning and advice is directly correlated to quality of the information you gather from your client.
So, in this article I explore one of most under used yet best financial planning questions that can help you and your client in a whole variety of ways.
Financial planning initial meeting questions
A client is only going to open up and tell you everything you need to know if they feel comfortable to do so. Therefore, it goes without saying that you must have deep rapport, trust, and a genuine curiosity to understand your client. Click here to read, 'How to do a brilliant financial planning fact find'.
In my experience if you ask a question as direct as, 'What are your goals?' it is highly unlikely your client will pull out a list and rattle them off to you.
Simply because most people do not have clearly defined goals.
Therefore, a significant amount of value for your client is an exploration of possibilities, which ultimately lead to clear, meaningful goals.
How to open up a financial planning conversation
A style of question I have found extremely useful at times is a scale question.
An example of a scale question is:
'On a scale of one to ten, with ten being high, how satisfied are you with your financial situation?'
Of course, the answer you get is subjective but what it does is give you something to work with. For instance, you can explore:
*Why they gave that answer?
*How do they want to improve?
*What would they have or get by moving up the scale?
*What would be a meaningful goal to move towards?
*How would they need to change to accomplish the goal?
So, you can see how using this kind of question can move someone's thinking from vague into something far more concrete.
Some of the best financial planning questions to ask clients
One of the wonderful things about scale questions is that you can use them in a whole variety of ways. I have found them invaluable for:
Measuring progress (for instance, 'on a scale of 1-10 how do you rate your progress with…)
Measuring Satisfaction (see the earlier example)
Creating commitment (for instance, on a scale of 1 – 10 how committed are you to..'.)
Raising self-awareness (for instance, 'on a scale of 1-10 how important is…')
Opening up options and possibilities (after a scale question use follow up questions such as the ones earlier in this article or, 'What result is most important to you in this area?', What are some of the possibilities or opportunities opening up for you?', or 'Is this important enough for you to begin taking action?').
The value of scale questions
What scale questions do is make it easier to talk about things that are subjective, such as feelings, opinions, and beliefs.
They immediately invite someone to quantify something where a more direct line of questioning will likely be far less productive.
As an example, a financial planner client shared a situation in her business she defined as her biggest challenge.
I asked her, 'On a scale of 1 -10 how motivated are you to begin making changes?'
Her answer was, '6'.
This was interesting to me and I asked her why '6' if it was her biggest challenge? Why not '10'?
When asking questions it is important that you have no agenda other than a desire to understand someone's thinking. Your client's are more likely to have their biggest epiphanies when you just get curious, ask questions, and listen. 
As she reflected on the question she realised she had been procrastinating on this issue for a long time because of an imagined fear. This opened up the conversation in a whole new way that allowed her to start making real progress immediately.
When you can use scale questions
You can use scale questions in first meetings, discovery meetings, or review meetings and in any of the ways described above. To retain the impact use them sparingly.
The best thing to do is try it at your very next opportunity and begin to build your own style.
P.S. Scale questions are just one example of the questions available in the 'Financial Planning Power Questions' card deck. If you want to expand your range of questions and have even more powerful questions to enhance your client meetings, click here.