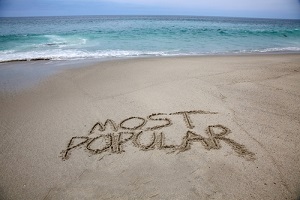 What have client-centred financial planners been most interested in over the past year?
The following are my most popular client-centred blog posts of 2022.
I also want to say that none of this would be possible without you. Thank you for your valuable time and attention – you are very much appreciated.
This article was a response to reading this claim by a financial adviser on LinkedIn. I take the opposite view that it is important a client does pay a fee and I offer you sound reasoning why.
Taking a coaching style approach in your financial planning process AND in the process of client acquisition is both powerful and productive. Here are 10 great book recommendations to get you started.
This article shows you how to make the fact finding process highly engaging for your client and position yourself in the right way.
If a client were to approach ten different financial advisers what would make them more likely to choose you?
In this article I look at why client well-being will become increasingly important for financial planners.
Building deep trust as quickly as possible is vital in the process of acquiring clients and creating the most value once in the relationship. This article looks what is really behind building the highest level of trust.
P.S. There are many more posts available on important subjects such as rapport building, time management, value creation, powerful questions to ask clients, and the human aspect of financial planning. Click here to scroll through the list and find what is most interesting and relevant to you.