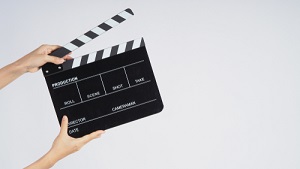 Building a financial planning business is not easy!
In fact, you are far from alone if you find it challenging. This article explores one of the biggest obstacles of all and how to rapidly get back on track.
Do you want building your financial planning business to be faster, easier, and more enjoyable?
Some years ago I was once working with my coach on growing my business. I felt things were going far more slowly than I wanted and he noticed how I often held back or hesitated through fear of making a mistake.
The thing I remember most was him saying to me:
"If you want to get good at something, you must be willing to look bad more often."
This had a lot of impact on me at the time because I saw it was true. I wanted things to be perfect first time and yet how could they be if I was trying something new?
I was inadvertently setting myself up for failure.
A new insight about mistakes
I was once listening to psychologist George Pransky talk about how thought creates our experience of life.
George asked our group (about a dozen of us) to think of a circumstance in life where understanding the role of thought would not help you. We all reflected and then someone said:
"What if I was a surgeon and through my clear mistake my patient dies?"
George reflected for a few moments and said, "Actually, I have a true story about this."
Many years before George had been asked to give a talk to a group of trainee surgeons at a teaching hospital and that exact question was asked to him by one of the students.
George said he was momentarily stumped for a response.
Then, as if by magic, a guy who was at the back of the room (doing something else) said he had overheard the question and would George mind if he shared something with the group?
George said, "By all means, be my guest!"
Can you avoid making mistakes?
The guy came to the front of the room and said:
"I am surgeon with many years' experience of operating on thousands of patients. If the thought of making a mistake in your career and having someone die as a result is unacceptable to you or you don't think you could live with it, this is absolutely not the career for you. You need to get out of it now and do something else instead!"
How I heard that was that mistakes are inevitable, no matter who you are and what you are doing.
Most of us will never be in that kind of a life or death situation and yet even if we were, mistakes are never completely avoidable.
Building a financial planning business
Building a financial planning businesses involves a lot of moving parts.
Of course, you try to avoid mistakes, but at the same time mistakes are how you learn.
You cannot become a superb communicator, build better systems, delegate tasks, bring in new people, or change your way of working, and avoid mistakes at the same time.
This is why understanding the nature of thought is so important.
Getting over things fast
Your personal ego mind does not want you to try anything new because it wants to keep you safe. So, it can create a lot of fearful thinking about change.
It's logic is simple. If you don't try anything new then there's no risk.
I once had someone say to me that they didn't want to really go for what they wanted in life because they couldn't stand the pain of failure. As if the pain of regret were the better option!
So, it is incredibly helpful to understand what minds do. They worry, make things up, make you think you are not good enough, make you out to be an imposter, and create drama.
All minds do this.
The secret is not to try to stop it, overcome it, or control it. None of these will work reliably.
Understanding changes everything
I have been sharing how minds work for over a decade because understanding changes everything. When you know how something works there is no need to be afraid of it.
Dr Amy Johnson in her book, 'Just a Thought' wrote:
"The understanding of who we are and how we work grounds us. It points us towards an immovable foundation – who-you-are at your unchanging essence is peace, love, and wisdom, full of resilience and health that can't be damaged or taken away. That consciousness, the energetic essence of all things, is constant. It's like the blue sky that's always there beyond the weather."
A mistake is a mis-take. When they make a movie they do a take and if it does not turn out how they want, they do another. They don't stop making the movie because of a mis-take, do they?
P.S. If you want to put more flesh on the bones with this subject I recommended, '10 Career Boosting books For Financial Planners' that you might find helpful.