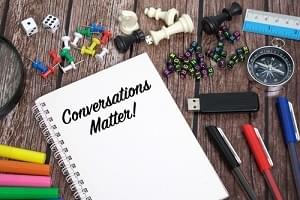 How it looks to me is that a significant element of the financial services business still believes that the value for clients is all in the transaction.
Why else would 'advice' be offered for free?
Only this week I saw an advertisement from a product provider offering 'free advice'.
The provider places no value on advice because the value (to them) is in the client buying a product.
Well, if you are a product provider that's fine. But what if you are an adviser?
Doesn't being the supplier of a commodity leave you and your business vulnerable?
Where professional services are heading
We are living in a commercial environment where routine tasks are becoming increasingly automated and require far less human input – this will include the purchase of financial products and investments.
So, earnings for transactions will come under more pressure.
We will also see investment fees decreasing further, so fund-based income will be highly likely to diminish (again, fees are already coming down).
In light of this, it becomes even more important to consider how you can create even more value for your clients.
The three levels of value creation
One way to think about value creation for your client is that there are three ascending levels:
You arrange financial products and investments.
You solve financial problems (which may involve the arrangement of products).
You facilitate transformation change (which may involve the arrangement of products and solving complex financial problems).
Several years ago, I was receiving some valuable coaching around the area of client acquisition.
One of the ideas that made complete sense to me and I still use to this day is 'Get paid not to stop'.
Imagine that by far the most valuable aspect of what you do for your clients is the conversations you have with them.
This certainly does not preclude you providing products or solving financial problems, but these are not the focus.
The acid test would be asking a client what they value most about their relationship with you and they reply, 'The conversations' (or something to that effect).
What makes the conversations valuable?
This is individual to each client but some of the qualities of powerful conversations can be:
*They allow a client to unburden themselves
*They are transformational, not informational
*They open up new possibilities
*They allow clients to get reflective
*They connect money and meaning
*They are the kind of conversations your client will have with no one else
Get paid not to stop
When you make the conversations the most valuable part of what you do for your client then it becomes a no-brainer for them to continue. And pay you.
What they are paying you for is the relationship and its value to them, rather than transactions.
Another reason this is so powerful is that it is the most effective approach for client acquisition (particularly high-end clients).
Why?
Because it removes sales pressure.
You have conversations with people. You make them highly valuable. And some of those people will pay you not to stop.
Simple, yet highly effective.
P.S. The next time you are in a conversation with a client (or anyone!) allow yourself to get even more curious than usual and listen through that feeling.
It can remarkable how this can deepen a relationship because we all want to feel as though we've been understood.