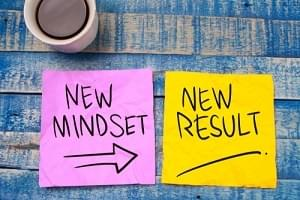 In my book 'The client-centred financial adviser' I wrote a chapter on 'The adviser as a coach' and began with:
'Genuine financial planning, where your client is right at the centre, is more than just making the numbers work. That is the outer game but what about the inner game? If your goal, as the practitioner, is to genuinely help your clients accomplish what is most important to them and help them lead a better quality of life then, at times, you may need to coach them.'
I appreciate that not all financial planners want to go to the lengths of taking a coach training.
Do so if it appeals to you but you don't need to. In fact, the idea of 'coaching' someone can get in the way.
The bottom line is that coaching happens within a conversation and powerful conversations are about being fully present, listening deeply and asking questions.
Something we can all do. And in any conversation.
So, you don't need to put things in the way, like "I need to know how to coach someone."
One of the questions I explore with my own clients (which can be asked in many ways) is, "What do you want?"
Several of my financial planning clients very successfully use this version of the question:
"What do you want to do with the rest of your life?"
This is a powerful question and when your client is given the space and the gift of being deeply listened to (with no hidden agenda) the outcome can be life-changing.
For instance, a financial planner shared this story about one of his clients:
"We assisted him in making some huge decisions in his personal and business life which helped him tremendously, including reducing his debt, selling his house in Florida and dismissing staff that were no longer productive within his business. For the first time ever, he started saving money and admitted that it wouldn't all have happened without taking the time to stand back and fully understand the bigger picture. Ultimately, he now has clarity and peace of mind."
This particular planner receives more referrals than his practice can handle because of the value they create.
And what about your clients relationship with money?
The amount of money someone has is irrelevant to the relationship they have with it.
Some of the wealthiest people are deeply insecure and spend a great deal of time worrying about money.
As they have discovered, money cannot buy you security or bring you peace of mind.
Some people have racked up a lot of debt.
Unless you work with them who they are BEING to have created all that debt in the first place then it is highly likely they will keep doing it.
You could do an outstanding job with your financial advice but if your client continues with the same destructive habits then where is the value?
Two of the most useful 'tools' you have is what I call 'the spotlight and the mirror'.
The spotlight is when you shine a bright light onto something and bring it into your client's awareness. The mirror is where you reflect something back at them.
People often have ideas, beliefs, and behaviours that may go right back to when they were children and how money was perceived within their family.
It can be surprising just how powerful an exploration of this can be.
Understanding something for the first time often creates change.
Financial freedom isn't just about having the money to be able to do what you want, when you want. Just as importantly it includes freedom from fear and worry.
P.S. here is a short clip (2m19s) of one of my teachers, Michael Neill, sharing the simplest (and most powerful) coaching model in the world.