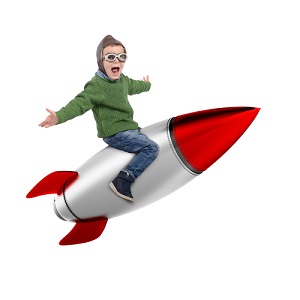 Going back a while I was invited to speak at an event for advisers at The Etihad stadium in Manchester.
I spoke about creating better client engagement through being curious about what it is that clients want from life rather than just focusing on products and investments.
After my presentation had finished there was a break, and an adviser came up to me and said:
"I don't know why you bother. I think you will find that most of the people here do not even want to be doing this job anymore!"
Honestly, I did not know how to respond to that. Although I did feel confident that he was not actually representing most people at the event!
But it got me thinking.
What must this poor guy be feeling?
Much more recently I spoke with a successful adviser who said he had 'lost his mojo' and attributed this to the restrictions imposed this year.
One thing I have learned for myself and has been an important aspect of the coaching I do with advisers is that when you love something it brings out all your best qualities, without effort.
You willingly go the extra mile, your creativity is fully engaged, and mistakes or failures are taken as learning opportunities, not a reason to get discouraged or stop.
When you feel bad you are never going to bring your best to what you do.
Also, when people feel bad and tell themselves they do not like what they are doing two situations often occur:
*They resign themselves to enduring it
*They think they need to change their circumstances
The problem with these is that they are founded in misunderstanding and are highly unlikely to resolve the situation.
I once had a client who asked me if I would speak to her boyfriend as he hated his job. So, he and I had a conversation and he said although he hated his job, he had resigned himself to sticking with it until he could retire. I asked how far away that was and he said, "Sixteen years!"
If your feelings really did come from your circumstances then it would make complete sense that you either have to put up with it or to feel differently you would need to change your circumstances.
Yet your thinking is entirely independent of your circumstances and there is no guarantee you would feel much different even if you did change your circumstances.
As Dr. David Hawkins said, "If you're not happy here and now, you will not be happy there and then".
I once heard someone say that if you are not having fun you are doing it wrong.
The truth is that if you are not having fun it is because you are caught up in your thinking.
When I tell myself I do not like something or that I am not enjoying it, then it is because of the way I am thinking about it.
The opposite is also true. When I love doing something it is because of the way I am thinking about it.
Many times, I have seen someone fall back in love with what they do or fall more deeply in love with it.
I am working with an adviser who has been in business for over twenty-five years. Just recently she has had a shift in her thinking and her level of her enjoyment has skyrocketed.
How can this happen?
Because when we see that our reality is made completely of thought and that our feelings are not information about our 'reality', then bringing yourself down with your own thinking stops making sense to you and you let it go.
Life will always feel fresh and new when we live in fresh and new thinking. Loving what we do happens when we are in a free, clear, and present state of mind.
This is the default setting of the human mind, not something that only occurs if we create the right circumstances.
P.S. The wonderful Kim Hare was our presenter at my recent 'Freedom of Mind' programme, and she spent a little time talking about gratitude. I think this has a lot to do with loving life and what you do. She shared this short video (3.06s) Click here