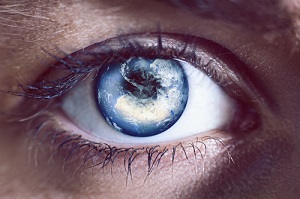 The impact you can have on another human being has a lot to do with how much you realise you can impact them.
How do you see your role as an adviser?
You can operate at the level of arranging transactions, you can see yourself as providing a service or you can realise there is also the possibility to change someone's life, sometimes in the most profound ways.
One thing that seems true to me is that many advisers massively under-estimate the impact they can have in their client's lives.
A favourite quote of mine is from the late Sydney Banks.
"We have the most wonderful job in the world. We find people in various stages of sleep. And then we get to tap them on the shoulder and be with them as they wake up to the full magnificence of life."
Syd was talking in the context of the inside-out understanding and it has been my experience that this understanding will add a completely new and fresh basis for the work you do as an adviser.
Coach Bill Hart recorded a short video about shoulder taps and a time he followed a thought that came to mind. It is 2m40s and got more than 20 million views on Facebook. Click here to watch.